Central Coast Granny Flats
Central Coast Granny Flats
Central Coast Granny Flats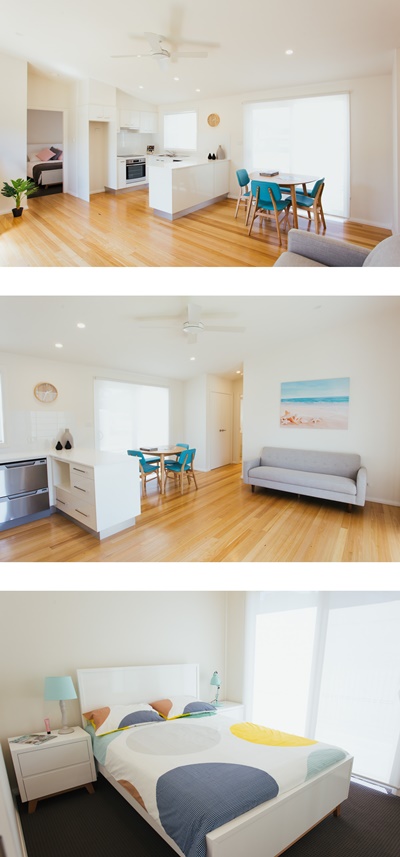 Urban Dwell Granny Flats
Urban Dwell Granny Flats have been leaders in the home construction industry for many years.
We have a reputation for delivering innovative solutions that are both affordable and environmentally friendly.
Whilst focused on providing reliability and dependability, we are also keen to stress the versatility and design flexibility of our technology.
We have a committed and dedicated team with the ability to produce a wide range of designs and styles which are able to be tailored to suit each individual client's vision and budget.
We sit down with you and discuss your needs, your design and site specifications, and visit your site to ensure all regulations and all Government Legislation requirements are complied with.
We discuss all internal design options including kitchen, fixtures, fittings, carpets, tiling, plumbing and all electrical.
All of these will be planned and decided on prior to building commencement and we will work with you to stay within your requirements and budget.
For further information visit our website or call us today to discuss how Urban Dwell Granny Flats can create the perfect secondary dwelling for you.
You may also wish to see our Granny Flat display home at West Gosford between 9am and 3pm Monday to Friday or by appointment.
Office and Display Home: 10 Gibbens Rd, West Gosford
Ph: (02) 4324 7647
Email: info@urbandwellgrannyflats.com.au
PJ Cook Building
Phone: 0406 299 318
Rescon Builders
Phone: 1800 051 242
Granny Flats Central Coast
Phone: 0417 274 016
Coastwide Granny Flats
Phone: 0414 691 545
Backyard Grannys
Phone: 1300 347 953
Versatile Granny Flats
Phone: 0424 909 527
Coastal Granny Flats
Phone: 1300 052 182
Aspect Z Granny Flats
Phone: 4321 0970